Factors to Consider When Shopping For Baby Walking Shoes
Nothing comes close to that feeling of a newborn holding tightly to her mother or father's thumb; then the crying and finally the first word, which is often 'mama'. A few months later, tears of joy will fill your eyes as soon as your little angel takes on his or her first baby step. That's when it will hit you that you need to shop for baby walking shoes.  Don't let this take you by surprise.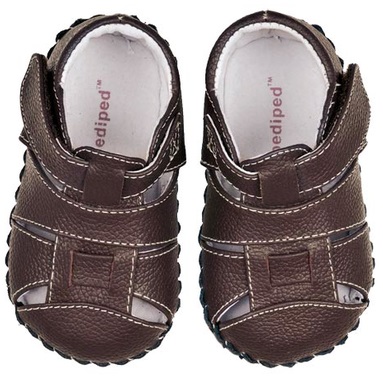 In order for your precious little one to walk comfortably and easily, only the best walking shoes should be provided. Never underestimate the need for high quality and durability, especially when you know that it is your child's safety that is actually at stake. You never want to experience having to worry about blisters and foot swelling just because you took the risk of buying low quality shoes. As they always say, every parent would normally want nothing but the best for their child.
The first step
There is a wide misconception that buying walking shoes for babies should be done some months before the baby is born. While there is nothing wrong with this, buying baby shoes at such an early time could be detrimental.  Thing is, your baby's tender feet should be free until he or she takes his or her first steps.   Even then, your options will only be limited to walking shoes with light soles till your baby is ready to start walking outside.  That's when you can consider hard bottom baby walking shoes.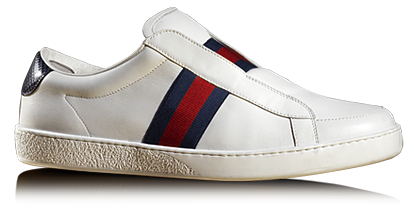 Slip Resistant Shoes
The last thing you will ever want to happen under your roof is your baby slipping on a slippery surface. This means that your choice of the best baby walking shoes should be a pair that boasts of slip resistant soles.  Rubber stands out as the best material for slip resistant baby walking shoes.
Size
This is one of the easiest factors to consider when shopping for your little angel's shoes.  Take your baby with you to a baby shop. Then ensure that his or her little toe thumb does not come in contact with the tip of his or her shoe.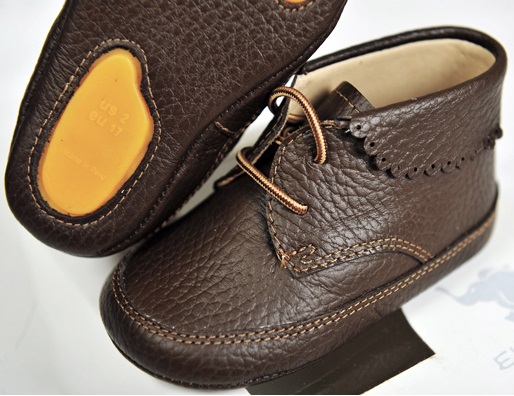 Color
Many mothers only consider colored attire and shoes for baby girls. This again is a misconception. Baby boys, just like baby girls are fascinated by colors.  At that tender age, all colors are super to them. Just don't go for overly bright colors such as bright red or bright pink.
Interior
Go for baby walking shoes with cotton lining.  Popular brands like Propet shoes often boast of such interiors, so be sure to check them out.  Cotton lining will always keep your baby's feet warm during winter and keep blisters at bay.  This should change as he or she grows up, so don't stick to cotton lines shoes for long.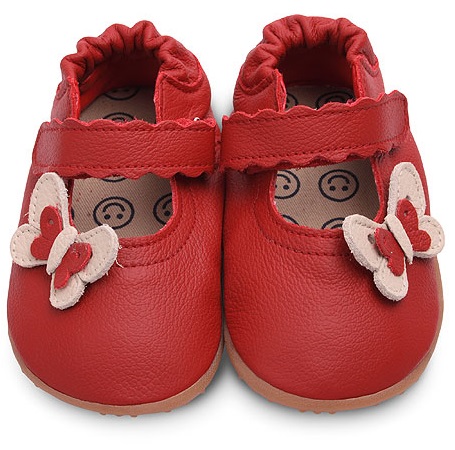 Material
You don't have to spend so much because your baby will need new shoes after every two or three months. Either way, go for baby first walking shoes made of soft material. Keep away from plastic shoes at all costs. They will only expose your baby to blisters and redness. The best materials for baby walking shoes are denim and leather. It's that simple.  Don't worry about designs so much. You can choose lace up shoes or straps or just ensure that your baby's shoe rack boasts of a wide array of baby walking shoe designs.
Babies, just like adults, need comfortable walking shoes. So when shopping for their shoes, comfort should be on top of the priority list.  Other factors like color and design should only come as an afterthought.